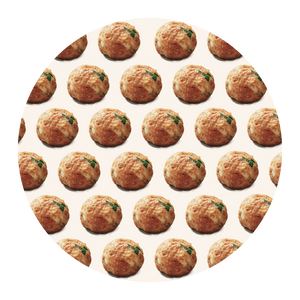 Our favourite turkey meatballs now in a 20 pack! Enjoy them as the perfect mid-day protein-packed snack or add on to any meal. 
Ingredients: turkey, zucchini, brown rice flour, dried spices, sea salt
Heat up in pan for 3-5 minutes! Please enjoy w/in 3 days or freeze & enjoy as desired.
PER 2 BALLS: Calories 102, Carbs 1g, Protein 12g, Fat 4g, Fibre 1g, Sugar 1g