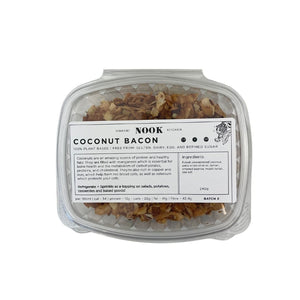 flaked unsweetened coconut | extra virgin olive oil | tamari | smoked paprika | maple syrup | sea salt
Coconuts are an amazing source of protein and healthy fats! They are filled with manganese which is essential for bone health and the metabolism of carbohydrates, proteins, and cholesterol. They're also rich in copper and iron, which help form red blood cells, as well as selenium which protects your cells.
Sprinkle as a topping on salads, over baked potatoes, or on top of a savoury breakfast!

Contains soy.
240g