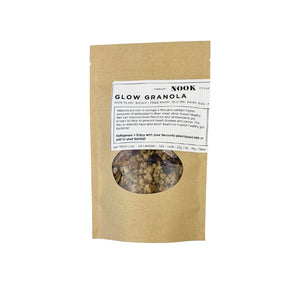 almond | gf oat | walnut | pumpkin seed | flax seed | chia seed | dried cranberry | coconut | dried medjool date | maple syrup | sea salt
Walnuts are rich in omega-3 fats and contain higher amounts of antioxidants than most other foods! Healthy fats can improve brain function and antioxidants are known to help to prevent heart disease and cancer. The fats in walnuts have also been found to nourish healthy gut bacteria!
Enjoy with your favourite plant-based milk or add to your baking!
450g