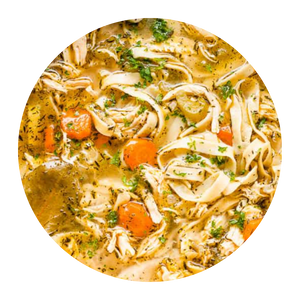 chicken bone broth, gluten-free noodles, chicken, carrot, celery, onion, green pea, spices
The classic soup we all love, with a little extra Nook magic. With our house-made bone broth as the base, this soup is nourishing and satisfying perfect for any lunch or dinner.
Reheat to enjoy! Please keep in refrigerator for up to 5 days.